---
Jen Bawden
Jen Bawden is a best-selling author, philanthropist and serial social entrepreneur passionate about disruptive technologies with a decade of experience in Homeland Security technology solutions. She was one of two co-founders with the U.S. Department of Energy to build a department of Homeland Security Anti-Terrorism Technology company, funded by DNDO (Domestic Nuclear Detection Office) to develop and deploy technologies to protect global infrastructure from chemical, biological, radiological and nuclear attack. The company's award winning sensor technology was built to protect seaports, borders and critical infrastructure. One of her current companies is building next-generation, high-capacity, environmentally friendly batteries. She is a former advisory board member of an oncology company that won the prestigious Frost & Sullivan award for best pancreatic cancer diagnosis and treatment company. From 1999 through 2000, she was a managing director at a boutique New York venture capital firm specializing in technology.
Jen is passionate about macroeconomics and global trends. In early '07 speeches and in her newsletter, The Contrarian Consensus, Jen was one of the first voices to warn of a coming crash of 1929 proportions and to forecast gold's rise above $1,000. She's a contributing author at Huffington Post and Seeking Alpha (a popular financial news site). Jen is a frequent speaker and attendee at leading think tanks, family office events and financial conferences including: The Aspen Institute, TED, The National Committee on American Foreign Policy, Renaissance Weekend, Summit Series and The Secure the Grid Coalition among others. As director of the task force on National and Homeland Security for the Tri-State Area, Jen is committed to protecting our grid from an electromagnetic pulse (EMP) caused by a large solar flare or nuclear attack. (Click here to read full bio.)
---
Oswald Bjelland
Oswald is the founder and Chairman of Xyntéo, a high level advisory firm and think-tank serving global business leaders. Xyntéo´s mission is to inspire new business concepts, technologies and operating models that generate sustainable customer value. Xyntéo is also the driving force behind the Global Leadership and Technology Exchange, formed in 2006 to seek breakthroughs in areas such as energy and environmental management. Members of GLTE include Wihelmsen, Pacific Gas & Electric Company, Det Norske Veritas and Shell Marine. Oswald is also the Chairman and founder of The Performance Theatre Foundation. In 1988, Oswald founded, and was President of, The Performance Group (TPG), an internationally acclaimed company providing research and professional services using a state-of-the-art performance improvement process. TPG's regular supporters and clients included well-known business leaders as Percy Barnevik and Goran Lindahl of ABB, Sir Colin Marshall of BA, Leif Johansson of Volvo, Michael Treschow of Electrolux, Jan Stenberg of SAS, Jorma Ollila of Nokia, Lewis Platt of Hewlett-Packard, and many top managers from companies like Tivoli, Norsk Hydro, Fortune, British Airways, British Gas, General Motors, ICL, ECI among others. TPG's work has been widely published and covered in the financial press including Fortune Magazine and numerous feature articles in The Financial times. Oswald was previously international partner in a leading European consulting group, with responsibility for their New York research office. During his early professional career, he was an international partner at the Service Management Group, a pan-European, management-consulting group specializing in strategies for service businesses. He was later Director of the Norwegian Savings Bank Association and Managing Director of the SMG research Office in New York. Oswald received a BA from the Norwegian School of Management in Oslo, an MBA from Henley Management College, Brunel University, UK and a PhD at the University of Sheffield, Department for Information Studies.
---
David Buck
David's achievements span internet strategy, artificial intelligence expert, engineering, technology integration, professional services, software development and entrepreneur extraordinaire. He has 20 years of experience as a senior consultant or project manager developing IT solutions for Fortune 500 companies. His Blue Chip clients have included Fidelity Investments, Walt Disney, Fannie Mae, Standard and Poors, Gillette, Salomon Brothers, Putnam, Fleet Bank, Merrill Lynch, Aetna US Healthcare, Apple Computers, Adobe, MIT, AT&T and MCI. Two years running he was recognized by Entrepreneur magazine (as founder and CEO of Advis) for building one of the 50 fastest growing companies in the US. He grew the company 1660% in 5 years to achieve the 155th ranking on the 1998 inc. 500 and the 121 ranking on the Deloitte & Touche Fast 500. Advis was an early leader in delivering internet solutions and created innovative e-commerce solutions. He is also the co-founder of Zweave, an innovative global software company. As Vice President of Corporate Development at Primix Solutions David established strategic alliances with Sun Microsystems, Netscape Communications, Apple Computers and Microsoft.
An award winning systems engineer for NeXT Computer (Founded and run by Steve Jobs), Dave spearheaded the programming and artificial intelligence for their advanced application development projects and led the design of custom software applications for Harvard, Salomon Brothers and Lehman Brothers among others. While at NeXT in his role as lead System Engineer David also prepared for Steve Job's Keynote presentations. Prior to this as Senior Pre-Sales Engineer for Symbiotics, Inc. which was the largest and most advanced artificial intelligence provider in the world, Dave worked with a variety of customers including MIT AI Lab, MIT lab for computer science, Harvard, Analog Devices, BBN, Salomon Brothers, Boeing, Lincoln Labs, ARIS Pharmaceuticals and the US Department of Defense. As a Senior Management Consultant at Deloitte Haskins & Sells he was the project manager on 5 major US Air Force technology acquisitions and was instrumental in selling Deloitte's first Artificial Intelligence project. Dave is a graduate of the MIT Executive Entrepreneurial Leadership Program and has a Bachelor of Science Degree in Management Information Systems from the University of Dayton School of Business.
---
Dr. David Milch
Since 1983, Dr. David Milch has been a principal of Bermil Industries a closely-held family business, which, at its height in 1987, became the 11th largest privately held company in Long Island, NY. Bermil has been involved in capital equipment manufacture and distribution, real estate development, and a variety of investment activities. Subsequent to a sale of a portion of Bermil to a public company in 1988, David formed Davco Consultants, Inc. Over the past ten years Davco and its partners have invested in a wide range of emerging and rapid growth companies in biomedicine and general technology. These investments have proven to be very successful and David has been profiled in a number of articles and other venues. He has invested in, served as a director of, and been actively involved with a large number of public and private companies and transactions, including Datatec Systems (DATC), MiniMed (MNMD), NextLevel Communications (NXTV), CIFour Net (CIFN), Netgaindevelopment (NTGN), Advanced Medicine, Triad Biotechnology, Advanced Bionics Corporation, The American Blood Institute, and many others. David graduated from Harvard Medical School and did his undergraduate studies at Amherst College and Stanford University.
---
Harry Eagens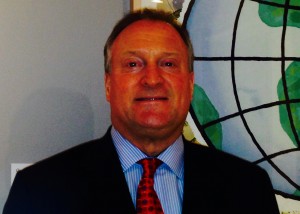 Harry has 32 years of experience in the financial markets, focused on strategic sales and marketing of financial products and services working at key positions at companies such as NASDAQ, Fidelity, Paine Webber, Reuters, among others. Strengths include Managerial skills, revenue generation, and multi-asset class trading, growing market share and market analysis. Knowledge base includes High Frequency low latency US Equity trading with DMA & API order flow analysis. Precious Metals & FX Trading & Sales as well as execution of Institutional order flow in the US Futures Markets. Work closely with Developers, Legal Staff, Brokerage Operations staff and Compliance personnel to produce product enhancements. Twenty-five years experience of consultative selling to determine client needs and to provide solid solutions. A goal focused effective communicator with a solid track record for successfully developing new and profitable business.
---
Ed Rotter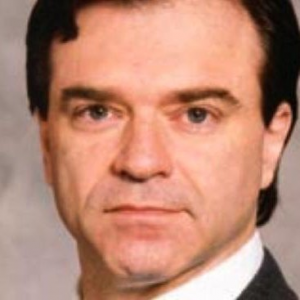 Ed has executed over $5 billion in real estate transactions during his 30-year career. He served as Chairman and Head of US Investments for Zeus Capital Managers, an international private equity firm representing high-net-worth, institutional and sovereign wealth investors. For close to two decades, Ed served as Managing Director at ING/Clarion Partners, one of the largest U.S. real estate investment advisors with over $30 billion under management. Ed also served as senior officer in the transactions groups of Jones Lang LaSalle, Baring Advisors (subsidiary of ING-Barings), and Landauer.
Ed has sourced and acquired real estate investments on behalf of institutional clients including the Abu Dhabi Investment Authority, Bank of Kuwait, California State Pension Fund, DEKA Bank Group, Hawaii Fund, New York State Common Retirement Fund, New York State Teachers Retirement Fund, Oregon Pension Fund, Royal Dutch Shell, Qatari Investment Authority, Soros Fund, State of Tennessee Pension Fund, the United Mine Workers, among others.
Ed has transacted across all property types including residential, office, industrial, retail, hotel, mixed-use, land, and resort properties. He has closed transactions throughout the US with a focus on East Coast markets, Boston, New York City, Washington D.C., Florida, Texas and California. He has closed deals across the risk spectrum from core to development. He has acquired and developed notable/trophy properties such as the Gables Residential REIT, the Park Avenue Plaza, Roosevelt Raceway Center, Mizner Park, Old Palm, Hines Office Portfolio, Corporate Woods, Waterside Shoppes. He has also acquired over 20,000 residential units and several large buildings in New York City, including 10 East 53rd St, 737 Park Avenue, 636 Sixth Avenue, 200 West End Ave, 11 East 44th St, 450 Park Avenue, 50 Milk St, among others. Ed has partnered/transacted with many of the premier US real estate companies including: Avalon Bay, Fisher Brothers, Gables, General Growth, Hines, Macklowe, Related, RFR, Taconic Partners, Trammel Crow, and Wood Partners. Ed has been an active member of the Real Estate Board of New York, The International Council of Shopping Centers, as well as the Urban Land Institute. He is a licensed New York Real Estate Broker. Ed graduated from Yale College with a BA and obtained his MBA from Harvard Business School.
---
Rick Smith
Rick is the Chairman and Founder of News USA, Inc., a multi-million dollar syndicated news distributing business with a stable base of 2,200+ customers nation-wide. NewsUSA has 20 years experience writing, editing and distributing feature articles to 10,000 newspapers and radio scripts to 6,000+ radio stations. NewsUSA also places stories on 5,000+ Web sites. Client approved copy is placed nationwide as editorial with physical proof of placements documented back to client. Some of NewsUSA clients include: NASDAQ, AOL, Amazon.com, Carsdirect.com, IBM, Bull & Bear Securities, HBO, GM, MCI, AT&T, Apple Computer, Campbell's Soup, Colgate-Palmolive, Eastman Kodak, Fox TV, ESPN, Franklin Mint, Sheraton Hotels, Kraft Foods, Motorola, MasterCard, VISA, Paramount Pictures, Playboy, Hilton, Penguin Books, Prentice Hall, Prudential, Schering Plough, Sanyo, Sony, Sears, Coca-Cola, Dow Chemical, Thrifty Car Rental, Ticketmaster, Walt Disney, VW, Mall.com, Geoportals.com, Registrats.com, and Whats4free.com.
He is the Co-Founder of News Canada, Inc., which sold to a large public company in Canada. Prior to NewsUSA, as President & Founder of Computermaster Systems, Limited, he oversaw and inventoried Canada's first chain of computer stores. The company imported, assembled, and installed complete computer systems for clients in the U.S. and Canada. He has a B.A. in Economics from York University in Toronto, an Honors Bachelors of Commerce in Accounting from the University of Windsor, MBA studies at the University of Toronto and the CPA program before joining Deloite and Touche. He is the author of three best-selling self-help business books